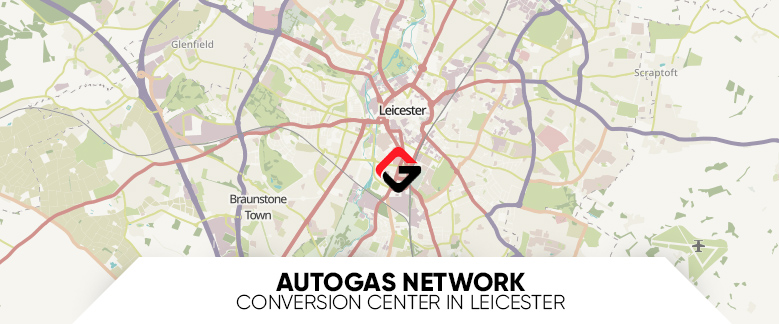 Why Autogas Network ?
Autogas Network – Conversion Center in Leicester is a place where the most experienced installers perform LPG conversions on most demanding cars. We rely on the top conversion specialists from GZW company located in Poland – "autogas paradise". GZW has already converted over 4,000 cars to autogas and is renowned for "making the impossible happen". In cooperation with GZW specialists we can convert the most powerful and sophisticated technology engines. The strongest engines which have been successfully converted include the 500HP Porsche Cayenne Turbo S & 525HP Mercedes CL 63 AMG. Also a lot of cars over 400HP have been already converted to autogas without any issues, including the Jeep Grand Cherokee SRT, Maserati Quattroporte, BMW M5, various Mercedes AMG and Porsche Cayenne models.

The experience of GZW is very highly rated, which has resulted in cooperation with many authorised car dealers who want to offer brand new cars already converted to autogas to their customers. The brands include: SsangYong, Renault, Dacia, Nissan, Suzuki, Mitsubishi, Kia and Fiat.
Call us now +44 7739 401347
Direct Injection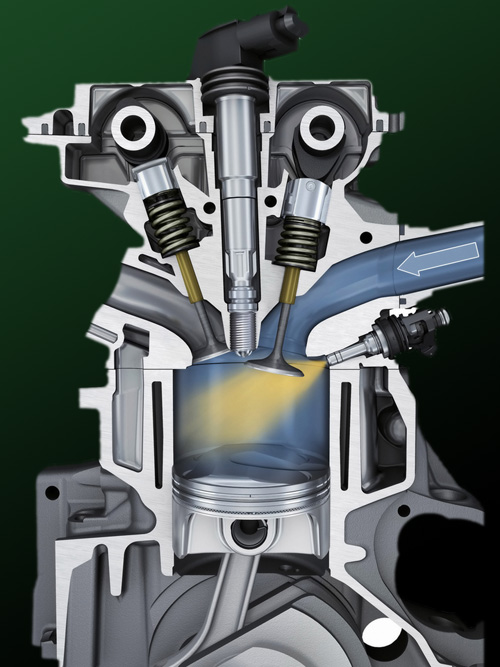 In cooperation with GZW, we are able to convert almost every Direct Injection engine to LPG. GZW has been pioneering the Direct Injection conversions for many years in global scale – they were the first ones in the world to successfully convert the following car models: Vauxhall Vectra/Zafira/Signum 2.2 direct, Alfa Romeo 2,0 JTS, 3,2 JTS, 1,9 JTS, 2,2 JTS, 1,75 TBi, Buick LaCrosse 3,0 LF1, Ford Focus III 2,0 Ti-VCT, Nissan Juke DIG-T, VW Touareg 3,6 FSI, Vauxhall Insignia 2,0T, VW Tiguan 2,0 TSI, Audi S8 V10 FSI, VW Passat CC 2,0 TSI, Hyundai Santa Fe 3,3 V6 GDI, Renault Talisman 1,6T, Porsche Cayenne 4,8 PDI.
In total, GZW is proud to already have converted over 450 different Direct Injection engines, which makes them the most experienced in this field on the planet!

GZW also provide their own, patent protected technology for the most advanced Diesel to LPG conversions – and as they are constantly focused on research & development, there are more solutions to be revealed to the world in the years to come!

The Autogas Network Conversion Center in Leicester is the first garage in the whole of United Kingdom to utilise GZW's vast technology experience combined with top-notch work done by their installers.
We can effectively and seamlessly make the installation of LPG in every car and engine in each of the following brands:
• Audi (FSI, TFSI, TSI)
• BMW (niektóre silniki)
• Buick (LF1 SIDI)
• Chevrolet (LF1 SIDI)
• Citroen (THP)
• Dacia (TCe)
• Fiat
• Ford, Ford USA (EcoBoost, Ti-VCT,
SCI)
• General Motors USA
• Honda (i VTEC I)
• Hyundai (GDI, TGDI)
• Infiniti (DIG, DIG-T)
• Isuzu (GDi)
• Jaguar (Ingenium)
• Kia (GDI, TGDI)
• Land Rover
• Lexus (D4S)
• Mazda (DISI, SkyActive)
• Mitsubishi
• Mercedes CGI, Blue efiiciency
(some engines)
• Mini (THP)
• Mitsubishi (GDI)
• Nissan (DIG, DIG-T)
• Opel (Direct, SIDI)
• Peugeot (THP)
• Porsche (PDI)
• Renault (Energy TCe)
• Saab (SIDI)
• Seat (FSI, TFSI, TSI)
• Skoda (FSI, TFSI, TSI)
• Ssang Yong
• Subaru (DIT)
• Toyota (D4)
• Volvo (GDI, EcoBoost)
• VW (FSI, TFSI, TSI)
Autogas LPG Direct Injection Conversion Galleries
| | |
| --- | --- |
| | Alfa Romeo Brera 2,2 JTS 185HP |
| | Audi SQ5 3,0 TFSI 365HP, S-tronic 8 speed |
| | Audi TT 8J 3.2i V6 24V quattro 250KM |
| | Audi Q7 3.6 FSI |
| | BMW X5 4.8 V8 V-TRONIC |
| | BMW Z4 E85 |
| | BMW 7 series E38 4.4 286HP |
| | Buick LaCrosse 3,0 V6 260HP |
| | Cadillac CTS II 2,8 V6 211HP |
| | Cadillac Escalade 6.2 V8 409HP |
| | CHRYSLER 300M 3,5 V6 |
| | Dodge RAM 1500 5.7 HEMI 388 HP |
| | Ford Mustang 3,7 V6 Engine Ford Cyclone 305HP |
| | Ford F-150 3,5 Ecoboost 356HP |
| | Hummer H2 Limo |
| | Infiniti FX-50 5,0 V8 390 HP |
| | Jaguar XF SV8 4,2 420 HP |
| | Land Rover Freelander I 1.8i 16V 120HP |
| | Lexus GS 430 MkIII 3UZ-FE 4,3l. 289 HP |
| | Maserati Quattroporte 4,7 431HP |
| | Mercedes CL W216 63 |
| | Mini Cooper S 1,6 Compressor |
| | Toyota Land Cruiser 4,0 V6 250HP |
| | Volvo XC90 2.9T 272HP |